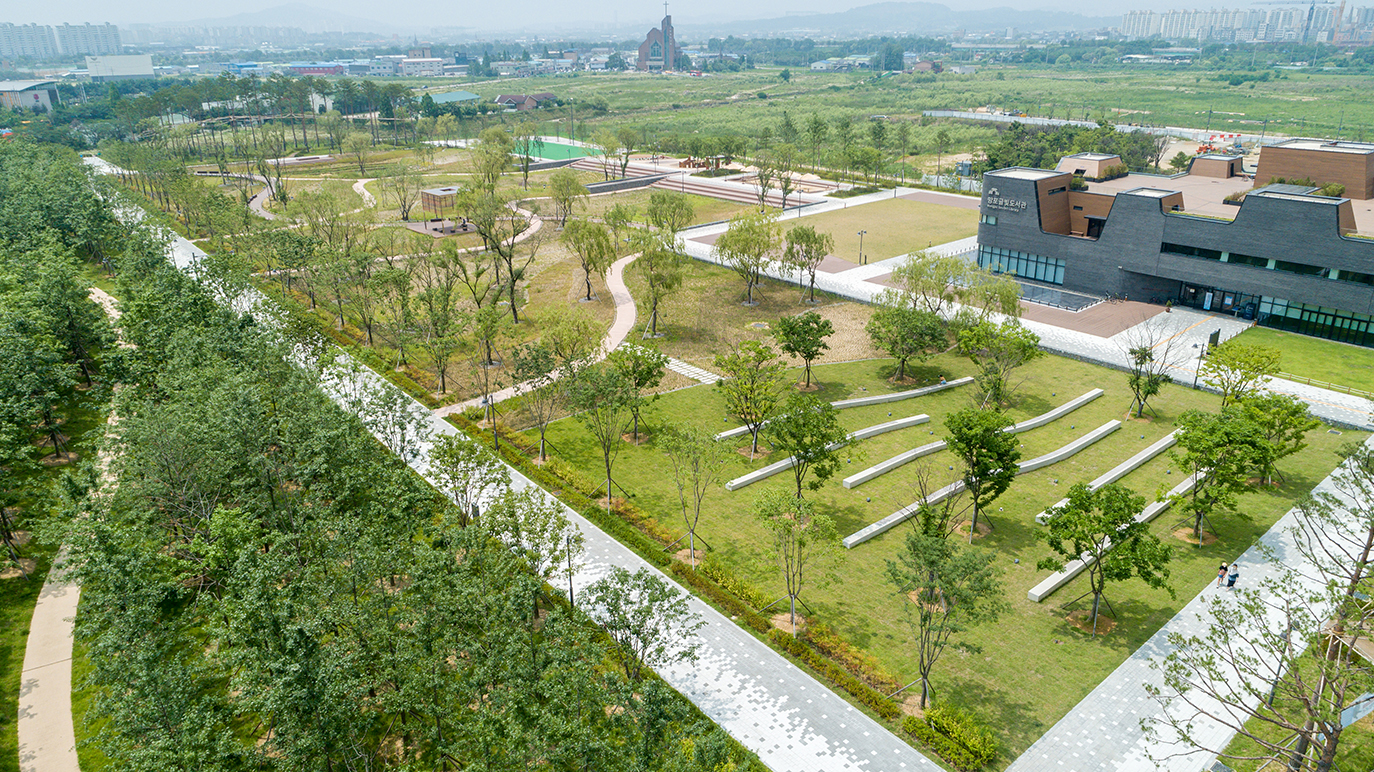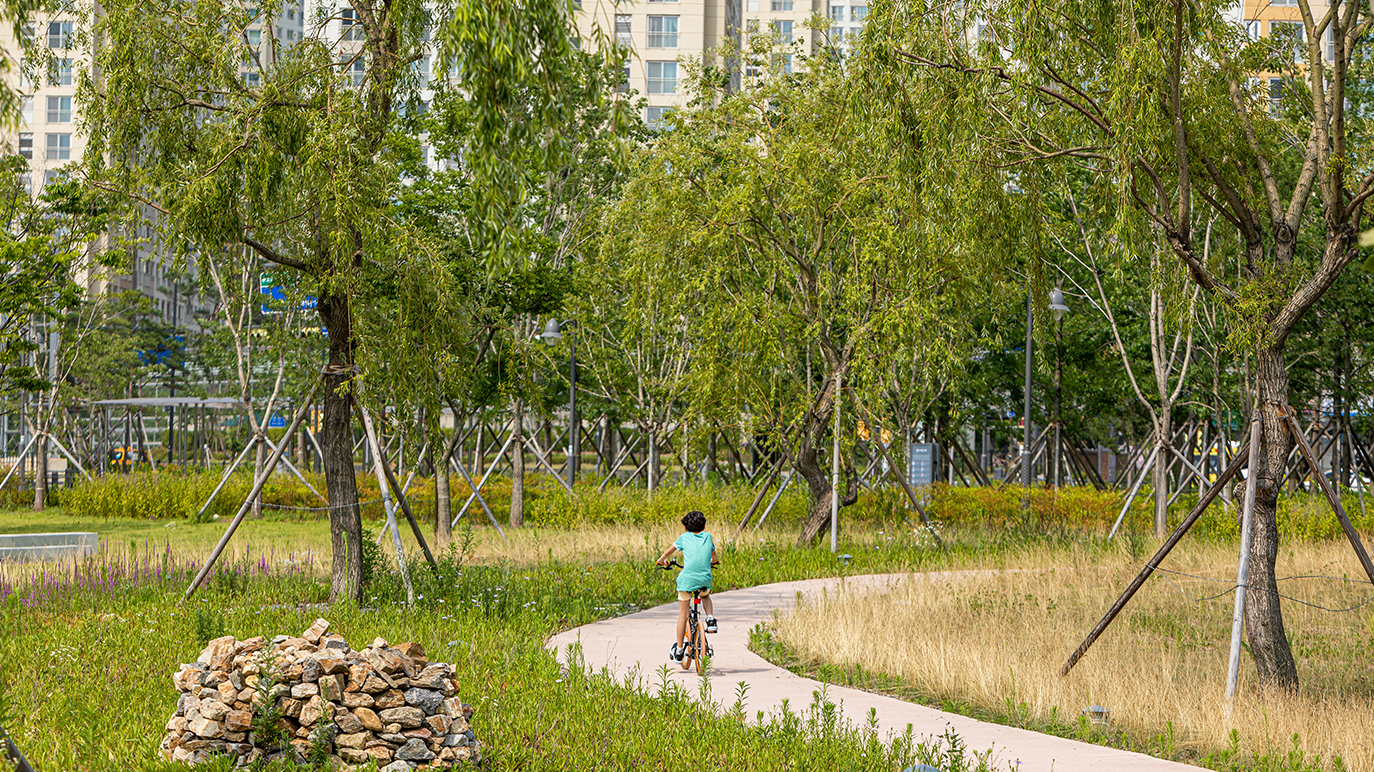 망포 글빛누리공원은 지역 생태 공원이자 도서관과 통합된 문화 공원이다. 도서관의 교육 및 문화 프로그램을 공원으로 확장함으로써 잔디마당, 야외 독서실, 산림 놀이터 및 정원과 같은 새로운 장소가 만들어지며 이러한 새로운 장소는 도서관과 공원의 물리적 경계를 흐리게 하는 통합 공간 경험을 제공한다. 공원 정체성을 확립하기 위해 공원 내에서 사용된 재료와 새로 설계된 공원 시설물은 도서관의 형태와 재료를 반영한다.

망포 글빛누리공원은 기존 초원과 밭을 공원의 중심 공간으로 재탄생시킨 지속가능한 도시 생태 공원인 동시에 공원의 주변 지역은 주변 학교 및 주거 단지를 지원하는 도시 공원으로 기능한다. 이러한 공원의 디자인과 기능은 다양한 선형성으로 도시 환경과 관련하여 지속적으로 변화하며 일련의 독특한 풍경을 제공한다.


Mangpo Park is not only an ecological, but a cultural park due to its integration with the library. The extension of the existing educational and cultural programs of the library to the wider park influenced the inception new key spaces within the park such as: Grand lawn, Outdoor reading room, Forest playground; and Gardens. These new spaces provide a perception of a unified spatial experience which blurs the physical internal/external boundaries of the library and the park. In order to achieve a cohesive experience, the materials used within the venues and newly designed park furniture reflect the form and material of the library.

Mangpo Park is a sustainable urban ecological park as it preserves existing natural elements such as meadows and landforms in the central regions of the park, where as the perimeter areas of the park function as an urban park to support surrounding schools and residential units. The park's design and function changes constantly in relation to its urban surroundings by varying degrees of linearity and provide a sequence of unique landscape.

---
Location: Suwon, Korea

---
Area: 45,000m²
---
Appointment: 2018
---
Completion: 2020

---